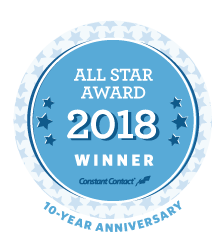 FJ Tours, LLC was just named a Constant Contact All Star for 2018.  Thanks to our clients and subscribers for reading and responding to our emails!
Booking is underway for our 2019 tours featuring Ireland in September and Sicily departing on October 31.  For more details click the learn more link below.
Learn More
​Save the date to attend the world famous Passion Play in Oberammergau, Germany in 2020.  The 42nd Passion Play runs from May 16th to October 4th, 2020 and we have your tickets for two tours departing in July and September 2020 both hosted by Father John Gatzak, Executive Director of the Office of Radio & Television and General Manager of WJMJ-FM for the Archdiocese of Hartford in Connecticut.
It is not to early to save your seat!  Demand is historically very high for the Passion Play and groups usually sell out two years in advance.  Don't miss your opportunity!  Our September 2020 group departure is sold out!  But there is limited space available on the July 2020 group departure.  Click the learn more link below.
Learn More
Our clients have been Taking Time Together™...
and experiencing the ease of individual or escorted group travel to Italy and Europe!
Next Steps...
Ready to travel?  Then join us on one of our group tours.  Just click on the Learn More links in the tour summaries above.  Prefer a more individualized experience, we can do that too.  Click the Contact Us button at right and let us plan your individualized itinerary.
Is your church, company, group or organization interested in organizing a group pilgrimage or tour to Italy or beyond?  Please Contact Us and leave the planning to us.